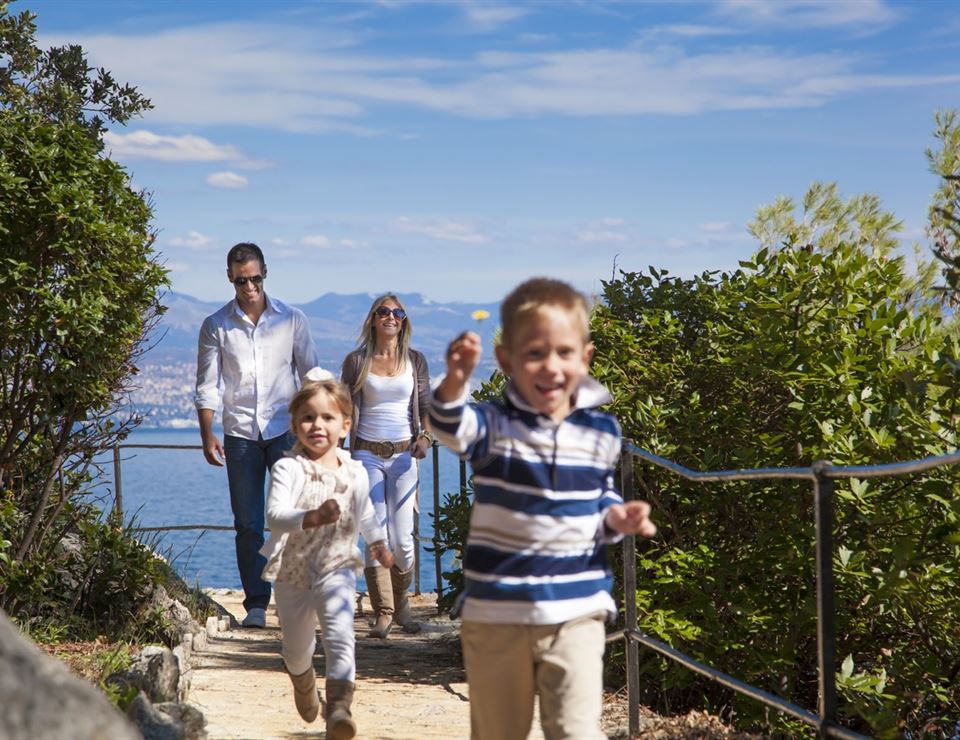 Active Walks along the Lungomare
The magic of the Liburnia Riviera is best explored on the famous Lungomare promenade. This 10-kilometer-long landmark is a perfect spot for those who enjoy outdoor activities such as active walking and jogging, as well as the healthy sea air. Fresh sea air contains one of the largest concentrations of beneficial negative ions in nature. Their positive effect on health includes reduced inflammation, enhanced immune system, revitalized cell metabolism, and overall well-being.
Our tip: join the free guided walks organized by the Opatija Tourist Board every Saturday (Nordic walking sticks provided).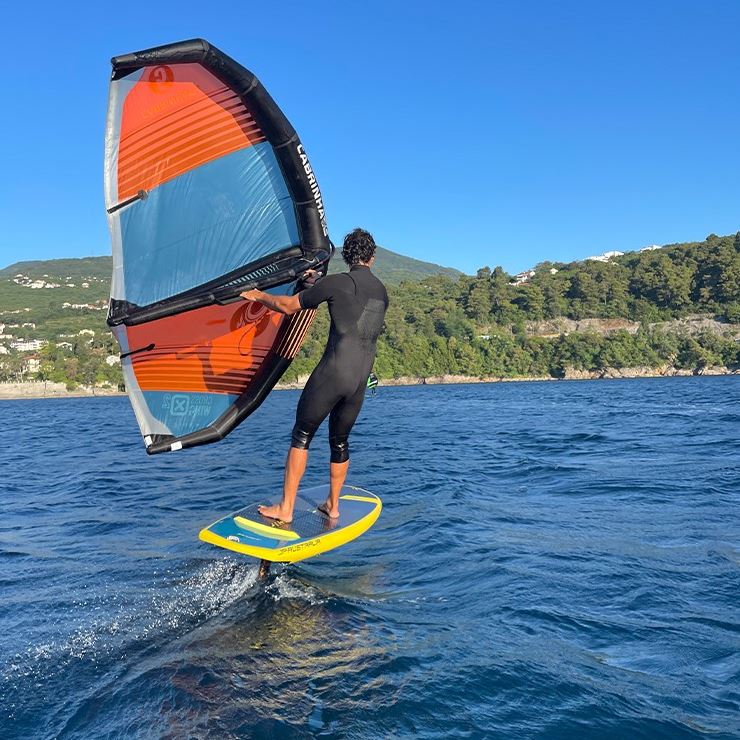 Life Aquatic
If you are both a lover of sea and adrenaline, the Liburnia coast is an ideal aquatic playground. Here you can take part in various water sports such as sailing, kitesurfing, windfoiling, SUP windsurfing, and kayaking. A picturesque town of Volosko is a favourite surfing spot thanks to the wind tramontana which blows more than 250 days during the year in the area. Those who like chilly thrills will enjoy winter swimming, one of the favourite activities among the locals. You can join the local club Kukali every Sunday during the winter months for an invigorating winter swimming session on the Slatina beach.
Our tip: visit the Marotti Wind Surfing Centre lead by a two-time world champion Enrico Marotti for all your kitesurfing, windfoiling and windsurfing needs.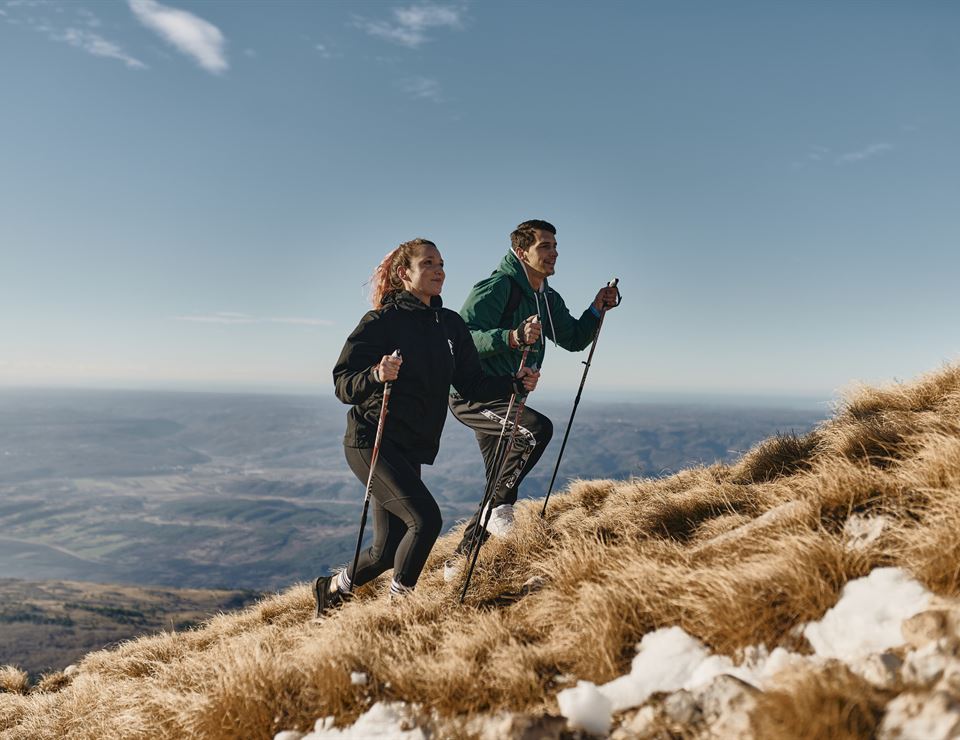 Hiking on Mount Učka
Only 30 minutes away from the seashore lies the natural haven of Mount Učka. The picturesque landscape of the mountain is a favourite hiking destination with many unique and attractive forest walking and hiking trails. Other outdoor activities that you can enjoy include mountain biking, free climbing, and paragliding.
Our tip: explore the mystery of the Trebišća-Perun history and mythology trail.