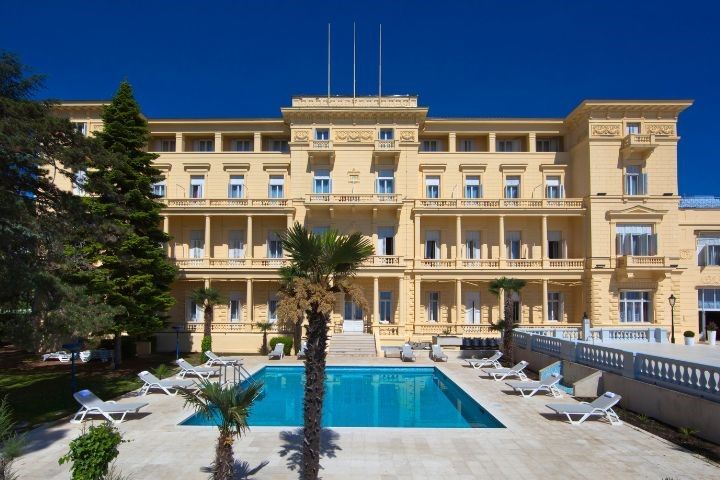 Heritage Landmarks
Opatija's wonderful architecture is imbued with the spirit of romance. Visitors can enjoy the splendour of Imperial-style architecture and the romanticism of Mediterranean villas. Hotel Palace Bellevue is a great choice for history lovers because of its neo-baroque flair, while Hotel Kvarner is famous for its neoclassicism.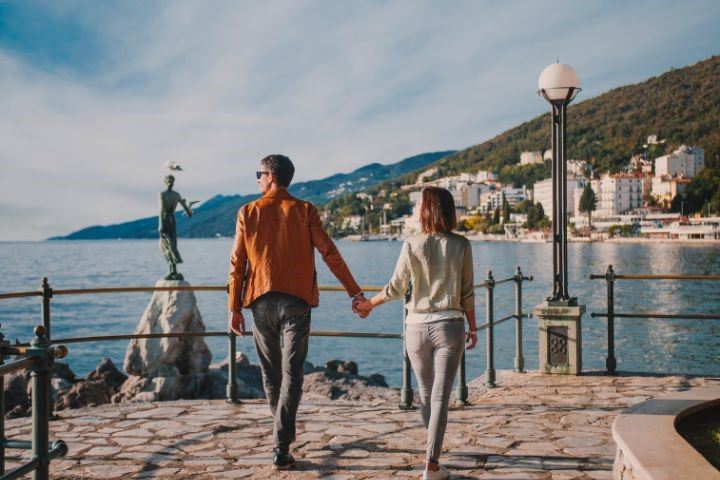 Lungomare
The famous Lungomare seaside promenade stretches for 10 kilometers from the charming village of Volosko to the laurel-town of Lovran and offers a perfect background for long romantic walks. Loved-up couples can enjoy the aquamarine beauty of Adriatic and photo-worthy corners such as the Maiden with a Seagull.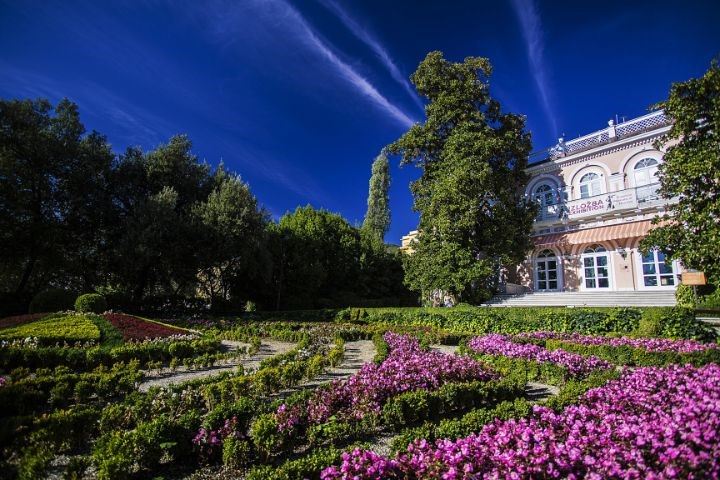 Angiolina Park
Opatija is known for its gorgeous parks and the most famous of them all is Angiolina Park. In the middle of the park stands the impressive Villa Angiolina which houses the Croatian Museum of Tourism. A love story is woven in its history since it was built in 1844 by Iginio Scarpa as a symbol of love for his wife Angiolina.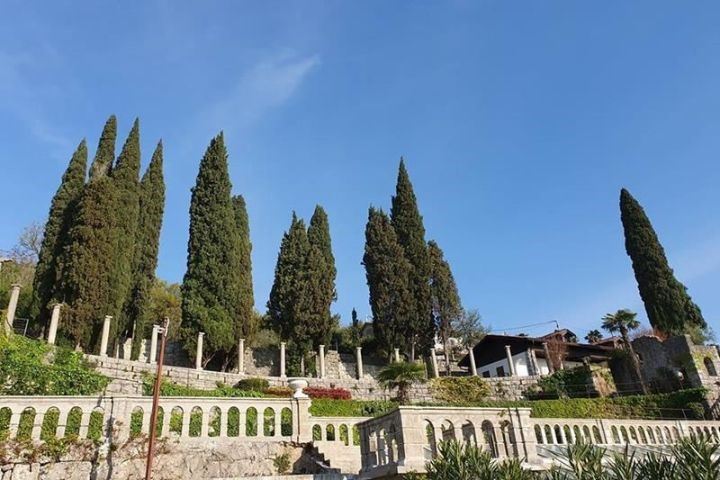 American Gardens
Take a walk through a beautiful maze of American Gardens which were built at the beginning of the 20th century by Mihaly Pal Kuczor in honour of his wife Hilda. The park's terraces are a gorgeous example of Modernism with elements of historicism. This secret garden offers a tranquil atmosphere perfect for intimate moments.